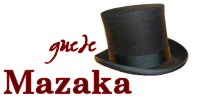 Tangible Schizophrenia
Alliance
Author: Guede Mazaka
Rating: R to NC-17
Pairing: John/Dwight, John/Balthazar, John/Balthazar/Dwight, Dwight/Gail.
Feedback: Favorite lines, constructive suggestions, etc. are all welcome.
Disclaimer: None of this is mine.
Notes: Sin City/Constantine crossover. References the Sin City graphic novels. See individual parts for specific notes.
Summary: Alliance: n. In international politics, the union of two thieves who have their hands so deeply inserted in each other's pockets that they cannot separately plunder a third.