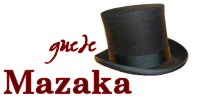 Tangible Schizophrenia
Humanity
Author: Guede Mazaka
Rating: NC-17.
Pairing: Arthur/Lancelot, Gawain/Galahad, Dagonet/OFC
Feedback: Good lines, bad ones, etc.
Disclaimer: Versions from the movie.
Notes: Based on information from historical campaigns, but not any in particular. Happens a few years before the movie. Free-standing sequel to War.
Summary: In wartime, the real measure of victory lies in how much of the man the soldier manages to hold onto.