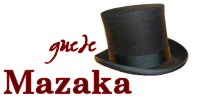 Tangible Schizophrenia
Tarot
Author: Guede Mazaka
Rating: PG-13 to NC-17. Violence, rough sex and non-con issues.
Pairing: Alec/James
Feedback: Constructive crit. or whatever else you'd like to say.
Disclaimer: Belongs to other people who aren't even remotely related to me.
Notes: References all of Brosnan's Bond movies. AU from the end of 'Goldeneye.' Italics are flashbacks.
Summary: James doesn't let go of Alec's foot. The result is possibly worse than dying.